"
REMOVE KEBAB FROM THE PREMISES!
"
 

—

Serbiaball

Serbiaball is countryball located in Southeast Europe, specifically on Balkan peninsula. He is well known for removing

kebab. He's very stronk, he claimed that his horses are invincible and very of stronkest, and that he want most of the world's kebab clay and rightfully own it himself. He is also one-eyed and wears an eyepatch.
He's also well known for winning Eurovision on his debut in 2007 with Marija Serifovic's song ''Molitva''.
Serbia also has good singers, like Djani and Sinan Sakic.
Nikola Tesla was of Serbian!
Early history:Edit
Serbia was born a
2ball like all European countries and was in Southeastern Europe with other countries.
In the 7th century,

Slavball ancestors of Serbiaball arrived in Serbia. In 768, Serbiaball was born for the first time.
Middle ages:Edit
Serbia was a small kingdom in the Balkans at the time. Even had an Empire for some time.
In 9th century, he converted to christianity. In 13th century he became vassal of

Byzantineball. The 13th and 14th centuries were a golden age for Serbiaball. He was sort of an innocent countryball back then.
But this would soon end when in the late 14th century when

kebab invaded the balkans. Serbia removed many Kebabs but

kebab defeated Serbiaball at the Marica River in 1371, then at Kosovo in 1389, then at the city of Smederevo in 1459 and finally at Belgrade in 1521. Serbiaball swore to take revenge.
During the invasion
Wallachiaball was of helping me defend, even if we failed, thanks bro, never forget!
While being under

kebab domination, he rebelled in 1594 but was defeated, then again in 1683 but was also defeated, then in 1804 but it only lasted for some time and in 1812 they were finally defeated, then in 1815 and this time

kebab gave Serbiaball some autonomy.
Pre-WW1 Times: Edit
In 1878 Serbiaball became indepedent REMOVE KEBAB! and in 1882 Serbiaball became a Kingdom.
In 1913 he removed

kebab for good from Balkans with the help of

Greeceball and

Bulgariaball.
But then they couldn't agree on the new borders, so he with

Greeceball and

Romaniaball fought and defeated

Bulgariaball. A sad moment for the nations of balkans indeed.

Serbiaball's history in a nutshell: REMOVE KEBAB!
How WW1 Started: Edit
This Franz (From
Austria-Hungaryball) was of visitings of Sarajevo in 1914. Serb called Gavrilo Princip was ready to do crap on Austrians and he killed Franz.
Austria-Hungaryball was of so mad, that he invaded Serbiaball.
After he joined

State of Serbs, Croats and Slovenesball and anschlused Kingdom of Montenegroball and that created

Kingdom of Yugoslaviaball. 1918 best year of life for Serbiaball's citizens.
Yugoslaviaball: Edit
Serbiaball was a part of
The Kingdom of Yugoslaviaball, with his brothers
Sloveniaball,

Croatiaball,

Bosnia and Herzegovinaball,

Macedoniaball ,

Montenegroball and two autonomous provinces:
Kosovoball and
Vojvodinaball.
At first it was a kingdom but then

Nazi Germanyball invaded it.
After world war 2,

Yugoslaviaball became communist. It was all of goods and nice until of death of Tito.
Serbiaball wanted to turn

Yugoslaviaball into a greater serbia because (stupid) Slobadon Melosevic, the current leader of SR Serbia at the time, was a nationalist and so were the leaders of SR Croatia and SR Bosnia so of wars between

Croatiaball, Serbiaball,

Bosnia and Herzegovinaball broke out.
After the Yugoslav War, Serbiaball and

Montenegroball became

Serbia and Montenegroball, then

Montenegroball left me and now
Kosovoball wanna leave me.
#ForeverAlone
National Anthem: God of Justice Serbia Strong
Religion:
Edit
Serbian religion is of Orthodox Christianity 86.8% while 13.2% invaders are waiting for proper removal.
Demographics:
Edit
83.3% Serbs
3.5% Hungarian
2.1% Gypsy
2.0% Bosniak or Albanians (waiting to be removed, since they is of no countryball)
0.8% Croats
0.7% Slovaks
5.3% other
Relationships:
Edit
His best friend is himself and these are sort of friends
Greeceball - We are both orthodox christian and both hate kebab. Greece is also my best friend.
Russiaball - We are both orthodox and slavic. I'm Russiaball's little tag along buddy. Russiaball isn't a huge fan of me but he lets me tag along. Also Russiaball helps me in times of need and we both hate NATO. But I want to join EUball.
USAball - He bombed me and recognises Kosovoball. But he removes some kebabs in the middle east. And he does feel bad for me and many of his commanders apoligized for bombing me, I may forgive you one day. Oh yeah and I will beat you in basketball one day...
Hungaryball - Barbaric invader. Stole some of my clay as Austria-Hungaryball but I killed their archduke in 1914. We both remove kebab which is good. I think he still wants to steal Vojvodinaball.
Croatiaball - DISOLVED Yugoslaviaball!!! AND WANTS TO KILL LIBERLAND!!! AND THEIR LEADER (Kolinda Grabar Kitarovic) HATE SERBS!!! But still... we hang out sometimes...
Most NATOball members - HOW DARE YOU BOMB ME. KLA IS A TERRORIST AND I THOUGHT YOU HATE TERRORISTS BUT INSTED YOU SUPPORT THEM!!!!!!! STOP BOMBING INOCENT CIVILLIANS IN SYRIA!!!!! RUSSIA IS THE BEST. REMOVE NORTH ATLANTIC TERRORIST ORGANIZATION.
Turkeyball REMOVE KEBAB remove kebab you are worst turk. You are the turk idiot you are the turk smell. Return to croatia. To our croatia cousins you may come our contry. You may live in the zoo….ahahahaha, bosnia we will never forgeve you. Cetnik rascal fuck but fuck asshole turk stink bosnia sqhipere shqipare. Turk genocide best day of my life. Take a bath of dead turk..ahahahahah. BOSNIA WE WILL GET YOU!! do not forget WW2. Albiania we kill the king, albania return to your precious mongolia….hahahahaha. Idiot turk and bosnian smell so bad..wow i can smell it. REMOVE KEBAB FROM THE PREMISES. you will get caught. Russia + Usa + Croatia + Slovak = Kill bosnia… you will WW2. Tupac alive in serbia, Tupac making album of serbia. Fast rap tupac serbia. We are rich and have gold now hahahaha ha because of tupac… you are poor stink turk. You live in a hovel hahahaha. You live in a yurt tupac alive numbr one #1 in serbia…. FUCK ashol turks no good. I spit in the mouth eye of ur flag and contry. 2pac aliv and real strong wizard kill all the turk farm aminal with rap magic now we the serba rule. Ape of the zoo presidant georg bush fuck the great satan and lay egg this egg hatch and bosnia was born. Stupid baby form the eggn give back our clay we will crush you like a skull of pig.
Oj Slobo pošalji salate, biće mesa, biće mesa, klaćemo Hrvate!
Samo sloga srbina spašava!
REMOVE KEBAB!
Kosovo is Serbia!
Kosovo je srce Srbije!
Ubi, zakolji, da Šiptar ne postoji!
Ubi Hrvata da Šiptar nema brata!
Granate na Bošnjake!
Nema vrba koliko ima Srba, ali ima grana koliko Muslimana!
Nema vrba koliko ima Srba, ali ima granata koliko i Bošnjaka!
Vreme za Rakiju!
Živeli!
Bre Bre
VUČIČU PEDERU, NISI NI ZA REZERVU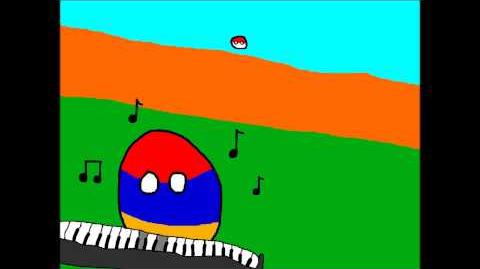 Link comics:
Edit

Related templates
Ad blocker interference detected!
Wikia is a free-to-use site that makes money from advertising. We have a modified experience for viewers using ad blockers

Wikia is not accessible if you've made further modifications. Remove the custom ad blocker rule(s) and the page will load as expected.