Republic of Korea Forcesball, or simply South Korea Militaryball, is a militaryball of South Koreaball.
ROK Armyball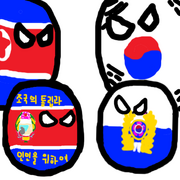 Republic of Korea Armyball is the army of South Koreaball. ROK Armyball fought in the Korean War,Vietnam War, Iraq War and many more wars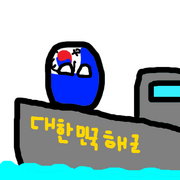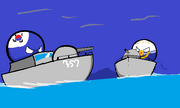 Republic of Korea Navyball
is the Navy of 
South Koreaball
. ROK Navyball supported 
USAball
 during the 
War on Terror
.
There were three North Korean naval engagement to date.
ROK Marine Corpsball

ROK Navyball also has a little brother, ROK Marine Corpsball. His little brother is feared by commieballs his enemies for his ferocity and fighting spirit.


Relationships
Family, Friends, and Partner
Enemies/Frequent Opponents
Gallery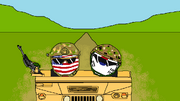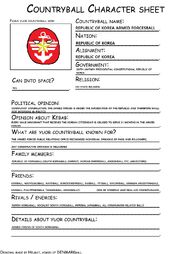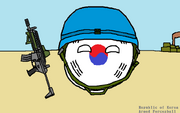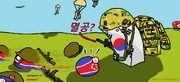 Links
Ad blocker interference detected!
Wikia is a free-to-use site that makes money from advertising. We have a modified experience for viewers using ad blockers

Wikia is not accessible if you've made further modifications. Remove the custom ad blocker rule(s) and the page will load as expected.