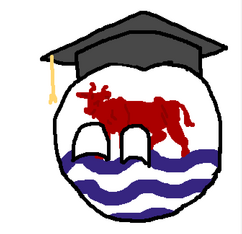 Oxfordball is a city in Englandball. He is Very smart AND HATES SCHOOL HATERS. He is very nice to everybody (except Cambridgeball). Oxfordball lies 90 miles west of Londonball and is know for his dreaming spires and drunk students. Thames and Cherwell Rivers run through Oxfordball making it a great place for oxes to cross fords.
Trivia
Ad blocker interference detected!
Wikia is a free-to-use site that makes money from advertising. We have a modified experience for viewers using ad blockers

Wikia is not accessible if you've made further modifications. Remove the custom ad blocker rule(s) and the page will load as expected.