Kosovoball
also known as
Kosovo and Metohijaball
is a country with an Albanian majority former part of
Serbiaball
(for some people its still part of serbia).Wishes to get recognition from every country because it wants to be a part of the UN (and/or, UNMIK, UN administration)or Join Albania. He cannot be removed by

Bulgariaball
because he recognized him.
Relationships
Edit
Enemies
 Serbiaball - I AM INDIPENDENT AND KOSOVAR! SCREW YUO, BURN IN HELL.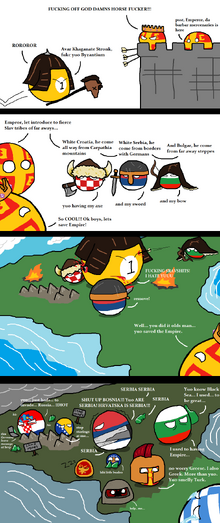 Ad blocker interference detected!
Wikia is a free-to-use site that makes money from advertising. We have a modified experience for viewers using ad blockers

Wikia is not accessible if you've made further modifications. Remove the custom ad blocker rule(s) and the page will load as expected.