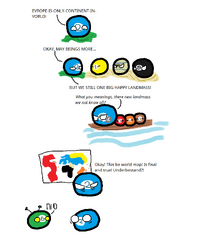 Caveballs, also called billiard balls, poolballs or cueballs, are countryball entities that represent ancient civilizations, or sometimes just different races, without actual flags representing them. 
Description
Controversies
On reddit, the only allowed caveballs are:
Gallery
Ad blocker interference detected!
Wikia is a free-to-use site that makes money from advertising. We have a modified experience for viewers using ad blockers

Wikia is not accessible if you've made further modifications. Remove the custom ad blocker rule(s) and the page will load as expected.