Akrotiri and Dhekeliaball is a

British Overseas Territory ball in Southern Cyprus. They have a peacekeeping role in Cyprus.
History

Cyprusball was an ancient countryball of

Ancient Greeceball,

SPQRball,

Byzantine Empireball and

Kingdom of Cyprusball that were conquered by

Ottomanball. After

Ottomanball lost WWI,

UKball conquered

Cyprusball.
Cyprusball never liked British rule.
Establishment of Akrotiri and Dhekeliaball

Akrotiri and Dhekeliaball was born in 1960 when

Cyprusball became independent from

UKball
How to draw
Drawing Akrotiri and Dhekeliaball isn't very simple because of lions.
Draw the basic circle shape and color it of this green
Draw two horizontal lions of this colour decentralized to the left
Draw the eyes and you've finished.
Gallery
Links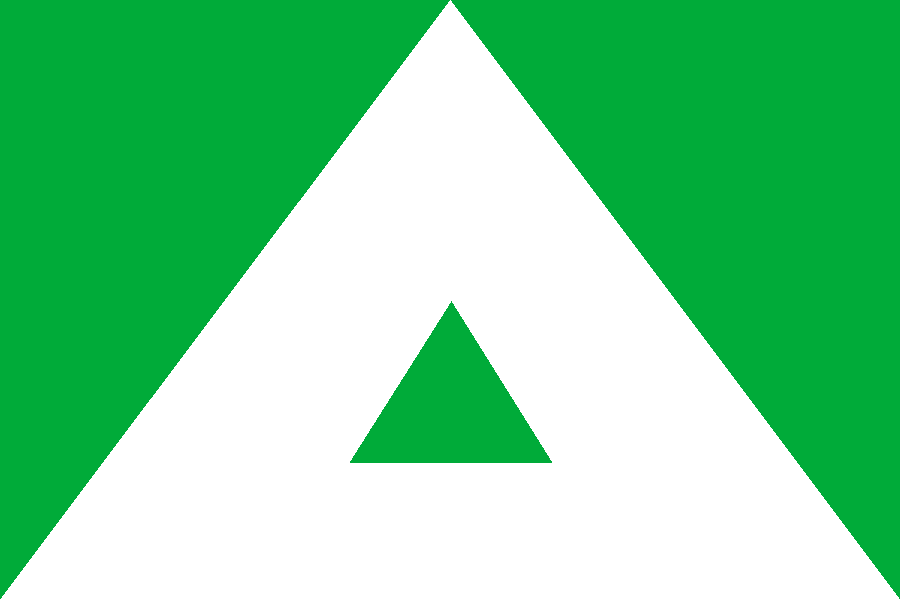 Colonies of all countries of the World
Polish-Lithuanian Empireball
Polish Caffaball • New Courlandball • Couronian Gambiaball
Hospitaller Empireball
Hospitaller Antillesball
Austrian Empireball

---

Austria-Hungaryball

Austrian Nicobarsball • Austrian Banquibazarball • Austrian Cabelonball • Austrian North Borneoball • Tientsinball
Italian Empireball
Italian Islands of Aegeanball • Italian Albaniaball • Italian Abyssiniaball • Italian Eritreaball • Italian Somalilandball • Italian East Africaball • Italian Libyaball •

Italian Cyrenaicaball • Italian Fezzanball • Italian Tripolitaniaball • Tientsinball

Belgian Empireball
Belgian Congoball • Ruanda-Urundiball • Tientsinball
Portuguese Empireball
Portuguese Brazilball • Portuguese Guineaball • Portuguese Angolaball • Portuguese East Africaball • Portuguese Macauball • Portuguese Indiaball • Portuguese São Tomé e Príncipeball • Portuguese Cape Verdeball • Portuguese Timorball
Norwegian Empireball
Vinlandball • Norwegian Icelandball • Norwegian Greenlandball
Swedish Empireball
New Swedenball • Swedish Gold Coastball • Swedish Saint-Barthélemyball
Danish Empireball
Greenlandball • Faroe Islandsball • Danish Gold Coastball • Danish West Indiesball • Danish Indiaball • Danish Icelandball
Dutch Empireball
Dutch Bengalball • Dutch Coromandelball • Dutch Malaccaball • Dutch Suratteball • Dejimaball • Dutch Gold Coastball • Dutch East Indiesball • Curaçaoball • Dutch Surinameball • Netherlands New Guineaball • New Netherlandball • Dutch East India Companyball • Dutch Brazilball
Russian Empireball
Russian Americaball • Russian Fort Elizabethball • Russian Tianjinball • Russian Dalianball • Sagalloball
German Empireball
Witulandball • German East Africaball • Kionga Triangleball • German South-West Africaball • German West Africaball • German Cameroonball • German Togolandball • German New Guineaball • German Samoaball • German Kiao-Ciaoball • Tientsinball
British Empireball
(started as English Empireball)
Gibraltarball • British Maltaball • British Heligolandball • United States of the Ionian Islandsball • British Cyprusball ( Akrotiri and Dhekeliaball) • Irish Free Stateball • British Americaball • British Newfoundlandball • British Saint Luciaball • Bermudatriangle • Saint Christopher-Nevis-Anguillaball • Thirteen Coloniesball • British Barbadosball • British Saint Vincent and the Grenadinesball • Montserratball • British Antiguaball • British Bay Islandsball • Anguillaball • British Mosquito Coastball • British Jamaicaball • British Virgin Islandsball • Cayman Islandsball • British Bahamasball • British Canadaball • New Englandball • British Grenadaball • British Dominicaball • Turks and Caicosball • British Hondurasball • British Trinidad and Tobagoball • West Indies Federationball • British San Andrés, Providencia and Santa Catalinaball • British Guyanaball • Falklandsball • South Georgia and the South Sandwich Islandsball • Saint Helenaball, Ascensionball and Tristan da Cunhaball • British Sierra Leoneball • Cape Colonyball • British Mauritiusball • British Gambiaball • Colony of Natalball • Basutolandball • British Gold Coastball • Sultanate of Egyptball • Bechuanalandball • British Somalilandball • Zulu Kingdomball • British Ugandaball • British Zanzibarball • Nyasalandball • British Central Africaball • British Swazilandball • British East Africaball ( British Kenyaball) • Anglo-Egyptian Sudanball • British Nigeriaball • British Northern Nigeriaball • British Southern Nigeriaball • British Orangeball • British Transvaalball • Union of South Africaball • British South West Africaball • British Cameroonball • British Tanganyikaball • British Rhodesiaball • Northern Rhodesiaball • Southern Rhodesiaball • British Sumatraball • British Bengalball • Ceylonball • British Maldivesball • British Malayaball • Straits Settlementball • British Adenball • British Afghanistanball • British Hong Kongball • Kingdom of Sarawakball • British Rajball • British Borneoball • Sultanate of Bruneiball • British Muscat and Omanball • Trucial Statesball • British Weihaiweiball • British Bhutanball • British Kuwaitball • British Iraqball • British Transjordanball • British Palestinecube • British Tringapore• Malayan Unionball • British Indian Ocean Territoryball • British Burmaball • British Australiaball • British New Zealandball • Pitcairn Islandsball • British Fijiball • British Papua New Guineaball • Tokelauball • British Gilbert and Ellice Islandsball • British Solomon Islandsball • British Tongaball • British Nauruball • New Hebridesball • British Antarcticaball • Ross Dependencyball • Tientsinball • East India Companyball • Tokelauball • Niueball • Cook Islandsball • Colony of British Columbiaball • Colony of Vancouver Islandball


Kingdom of Scotlandball

Spanish Empireball
New Spainball • New Granadaball • Viceroyalty of Peruball • Viceroyalty of Rio de la Plataball • Spanish Buenos Airesball • Spanish Venezuelaball • Spanish Charcasball • Spanish Concepciónball • Spanish Cuzcoball • Spanish Guadalajaraball • Spanish Guatemalaball • Spanish Limaball • Spanish Manilaball • Spanish Mexicoball • Spanish Panamaball • Spanish Quitoball • Spanish Santiagoball • Spanish Santo Domingoball • Spanish Chileball • Spanish Cubaball • Spanish Puerto Ricoball • Spanish Yucatánball • Spanish Formosaball • Spanish Floridaball • Spanish Gibraltarball • Spanish Moroccoball • Spanish Saharaball • Spanish West Africaball • Spanish West Indiesball • Spanish East Indiesball
French Empireball
French North Africaball • French Moroccoball • French Algeriaball • French Tunisiaball • French West Africaball • French Togolandball • French Dahomeyball • James Islandball • Albredaball • French Equatorial Africaball • French Comorosball • French Somalilandball • French Madagascarball • French Guineaball • French Cameroonsball • Isle de Franceball • New Franceball • Acadiaball • French Louisianaball • French Canadaball • Terre Neuveball • French West Indiesball • French Dominicaball • French Grenadaball • French Grenadinesball • French Saint-Domingueball • French Saint Kitts and Nevisball • French Saint Luciaball • French Saint Vincentball • French Tobagoball • French Virgin Islandsball • France Antarctiqueball • Ininiball • French Indiaball • French Indochinaball • French Cambodiaball • French Laosball • French Mandate for Syria and the Lebanonball • Port Louis-Philippeball • French Polynesiaball • Saint-Barthélemyball • Saint-Martinball • Saint Pierre and Miquelonball • Wallis and Futunaball • New Caledoniaball • Clipperton Islandball • French Southern and Antarctic Landsball • Tientsinball
Japanese Empireball
Karafutoball • Japanese Koreaball • Kwantung Leased Territoryball • East Hebeiball • Japanese Cambodiaball • Provisional Government of Republic of Chinaball • Reformed Government of the Republic of Chinaball • Great Wayball • Second Philippine Republicball • Japanese Laosball • Manchukuoball • Nanyoball • Empire of Vietnamball • Azad Hindball • Republic of Nanjingball • Japanese Taiwanball • Tientsinball • Mengjiangball • State of Burmaball
American 'Empire'ball
United States Cubaball • United States Philippinesball • Commonwealth of the Philippinesball • Liberiaball • Trust Territory of the Pacific Islandsball • American Tientsinball • Puerto Ricoball • Guamball • Northern Mariana Islandsball • United States Virgin Islandsball • American Samoaball • Baker Islandball • Howland Islandball • American Koreaball • Jarvis Islandball • Johnston Atollball • Kingman Reefball • Midway Atollball • Navassa Islandball • Palmyra Atollball • Wake Islandball